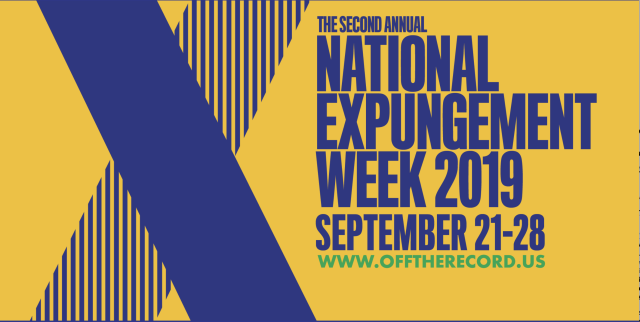 A criminal misdemeanor or felony conviction often does not represent the character of an individual. Isolated incidents of bad judgment can cause people to end up in court and on probation. People should not have to let those mistakes haunt them forever in the form of a criminal conviction. These convictions generally lead to unemployment, rights lost (firearm possession) and general embarrassment. Often times, people do not know there is a solution to setting aside those convictions or they think its too difficult.
Detroit Recovery Project
1145 W Grand Blvd
Detroit 48208
Union Missionary Baptist Church
500 S Martin Luther King Jr Blvd
Lansing, MI 48915
Your Emerging Space
7 N Saginaw St #3A
Pontiac, MI 48341
National Expungement Week is here to help. We understand the need for assistance with setting aside criminal convictions exists all over the country. Therefore during the week of September 21st, in cities all over the country, expungement events are being held to educate and assist as many people as possible to remove their felony or misdemeanor convictions. Those interested in expunging their criminal records can get help from experienced criminal expungement attorneys for free. We will determine your eligibility, prepare the necessary forms, and provide the instruction for what to do next to make this a reality.
Arrests for non-violent marijuana-related convictions in Michigan.
Eliminate Marijuana Convictions Campaign
There are over 20,000 arrests for non violent marijuana related conditions in Michigan. Most of them are simple possession or use of marijuana. African Americans and other minorities are more than three times more likely to be arrested, charged and convicted for simple nonviolent marijuana offenses. The war on marijuana has a significant disproportional impact on African Americans and the communities in which they reside.
Do You Qualify For An Expungement?
To qualify attendees should have:
Pre-Register
Interested in an expungement? Please contact us below to pre-register with information regarding your situation.